We repair
Windows
Doors
Patios
French Doors
Bi- Folding Doors
Stable Doors Composite Doors Conservatories
We are very profssional at what we do
customer service at its best.
We care about our customers
Always on time and a text with eta.
Rated 5 stars on
G
o
o
g
l
e
/
272
Reviews
UPVC Tilt and Turn window mechanism repair
This paticular repair has had a gearbox failure, which has now been repaired and the window is working as it was when first installed.
Tilt and turn windows have been around for a lot of years and not all parts are currently available, because a number of different manufacturers have stopped making tilt and turn mechansims.
Its adviseable to always look for any names on the locking mechanism, so we can try and help fix your tilt and turn windows because
a tilt and turn window is side hung like a door and when an issue arises such as not locking etc, it could be that the window has dropped.
This might need repacking or some adjustments, tilt and turn windows have a number of adjustment points, which could just resolve any problems you may have with your tilt and turn window.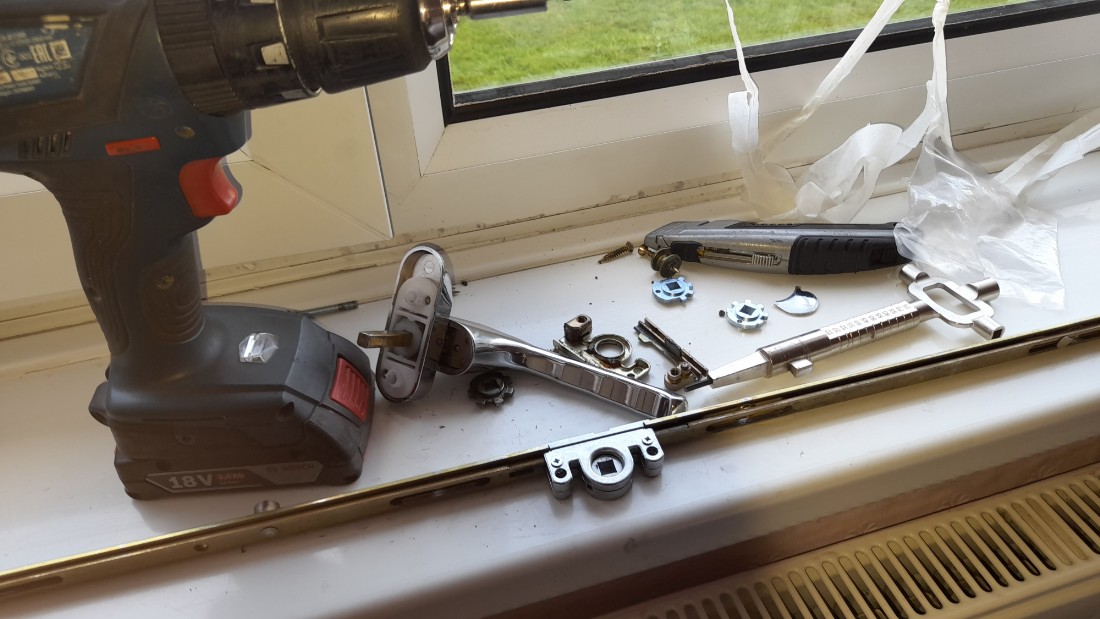 UPVC window lock repairs near me.
There is so many different types of locking mechanisms out there, and manufacturers are always improving locking systems, but when a repair is needed, w
e have spare handles, hinges, locking systems in our vehicles to carry out emergency repairs on the same visit.
UPVC window and door repairs, near me, are based in Dewsbury, and cover Mirfield, Huddersfield, Wakefield, Leeds, Heckmondwike, Ossett, we even travel further a field, to accomadate your repairs just look at the areas covered at the bottom of this page or simply check locations covered on the menu bar.
From the early days windows were fitted with a simple window handle which locked onto the frame this was called a cockspur handle, t
hey was then replaced by a sliding offset locking rail known as an espagnolette, this type of window lock, locked into locking points inside the frame for better security.
Hardware manufacturers have increased security by adding shootbolt locking systems to some espagnolettes making windows very secure.
Some window companies prefer to use the standard window espagnolette, and some compaines fit shootbolt locking systems as standard
When a locking mechanism fails in your window some are more difficult than others to get the window open.
This type of repair would mean glass removal for safety reasons and to give the opener more move-ability to gain access to the faulty mechansim.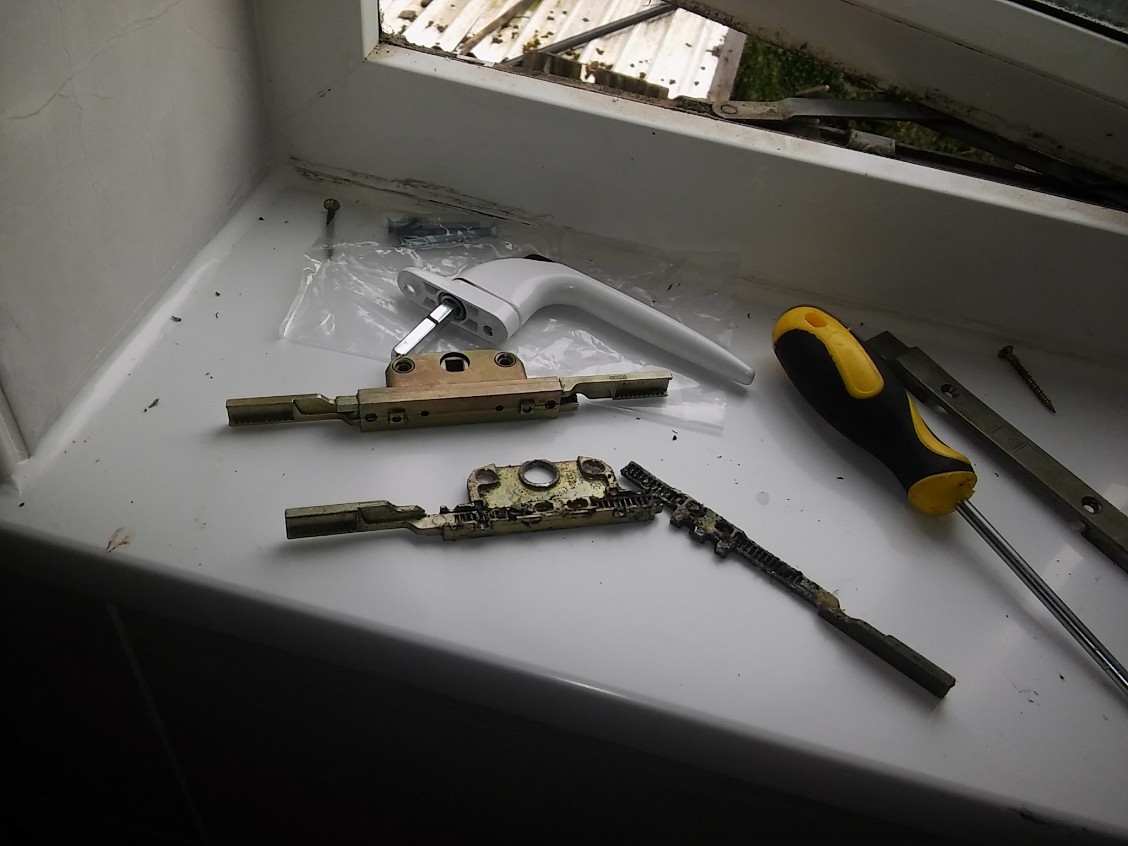 We carry out repairs to all upvc & composite door locks.
Depending on the locking system you have fitted to your door, most door locks are still available.
If a replacement is needed, we will always try and fix your door lock when possible as some locks are sold in two parts,
this can save you money by not having to replace the full mechanism.
Where a replacement door lock is no longer available, we can upgrade your old, out dated door lock to something like a high security hook lock.
When we've fitted your door with a replacement door lock we will carry out inspections on your door to see what caused your door lock to fail and t
hen make necessary adjustments so your new door lock will continue to last for many years to come.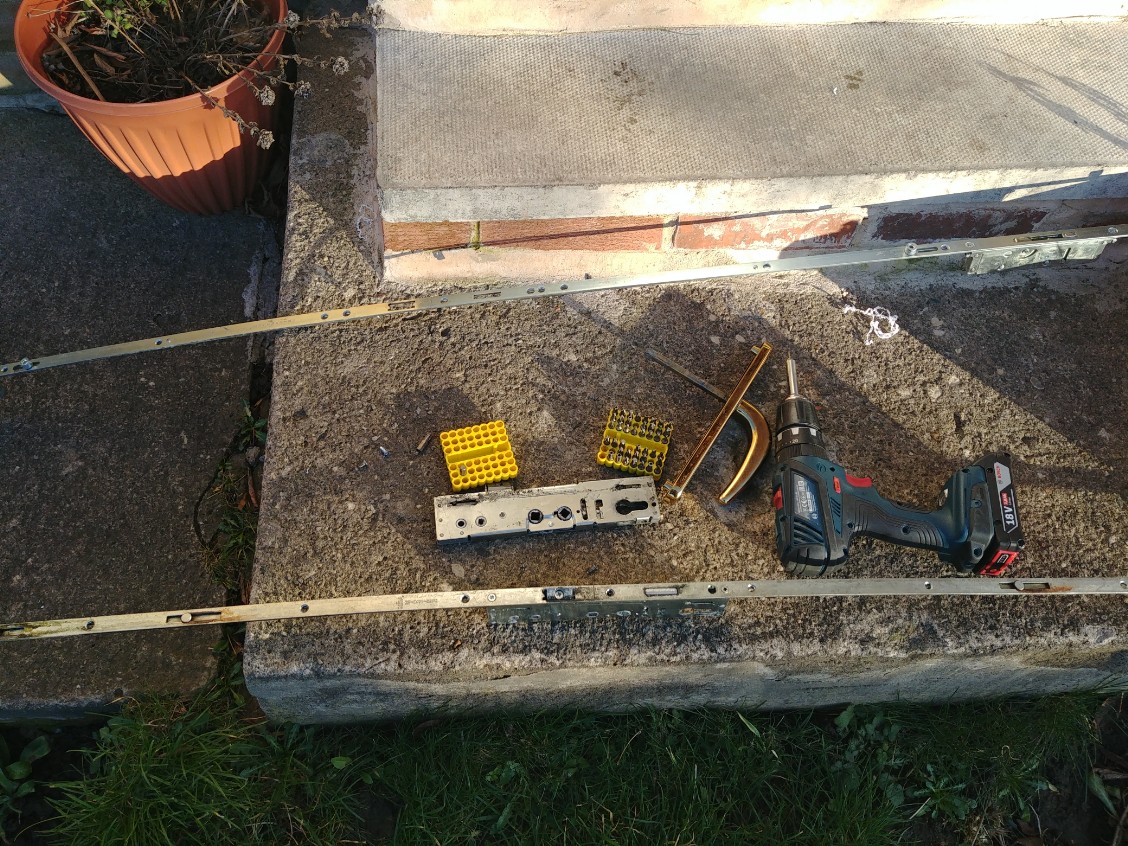 Replacement seals
Are available when replacement seals are needed.
Over time rubber seals become flat and dry out, then eventually perish, c
ausing draughty doors and windows.
If your getting draughts through your doors it might be that your doors may need adjusting or a re-alignment, not new seals.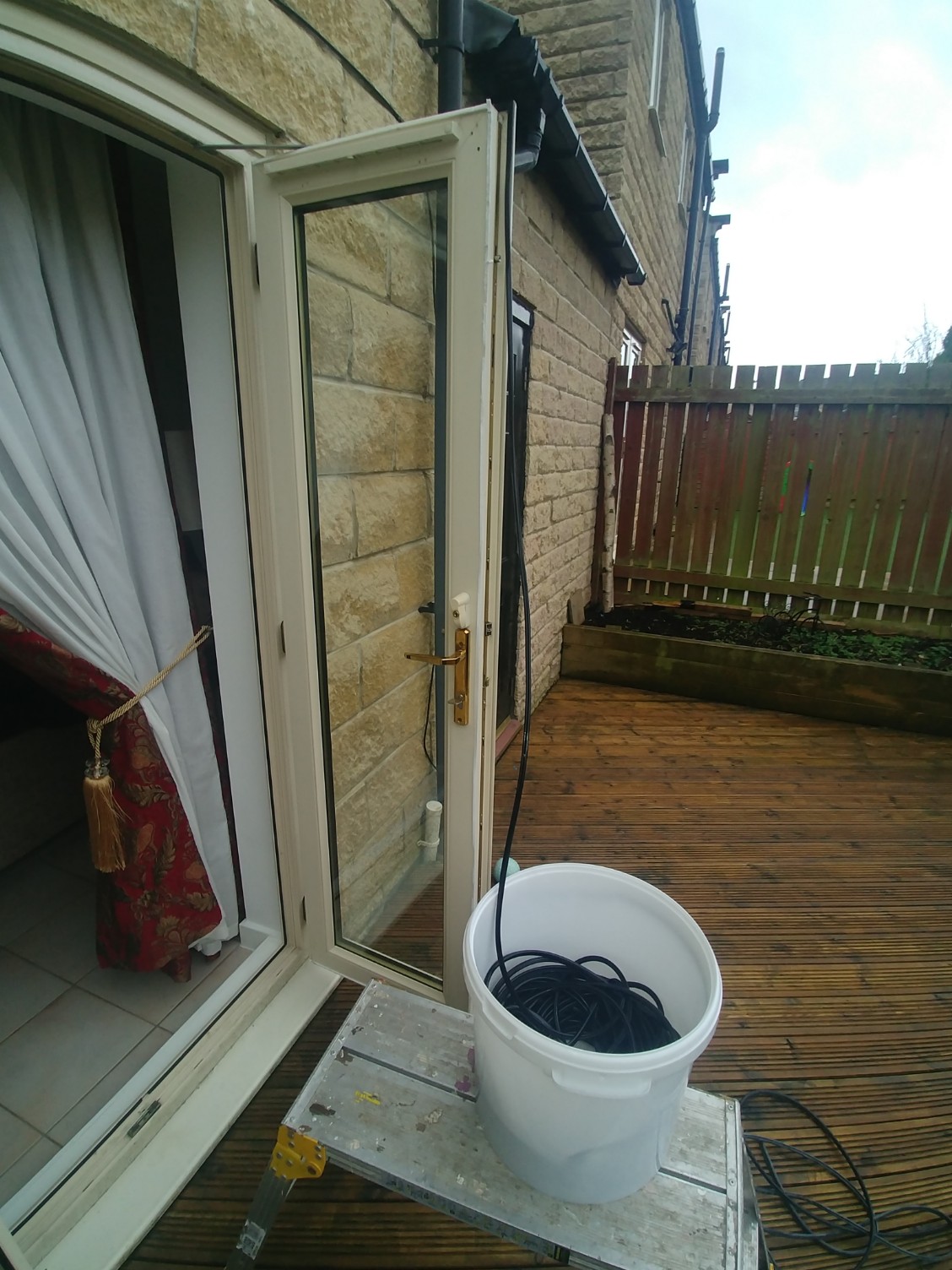 Replacement hinges
We stock all types of replacement hinges should your hinges fail.
Maybe you want to replace your old hinges to fire escape hinges or restrictor hinges we can do that for you.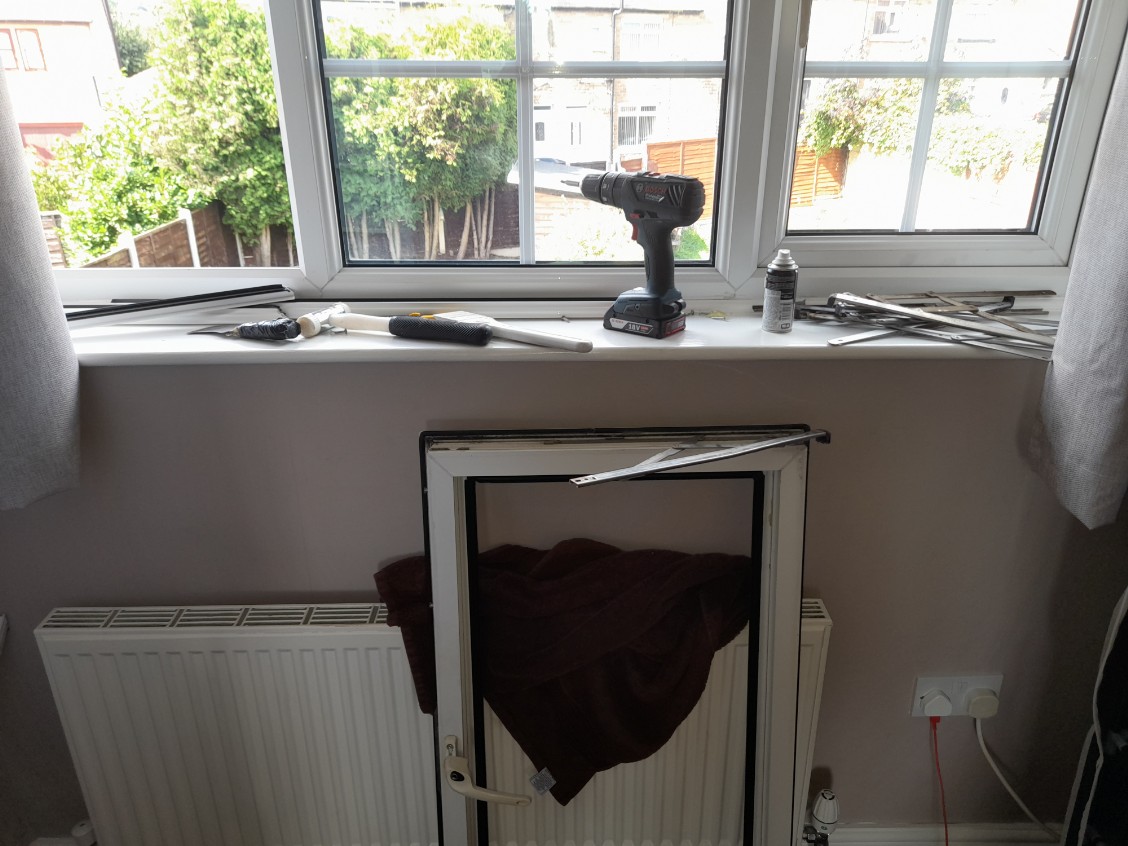 Draughty windows ? Faulty hinges ?
When your getting draughts through your windows it can only be three things.
Firstly check your rubber seals if these are not split or worn.
Check your window hinges also know as friction stays.
How to check your window has faulty hinges, if your getting a draught through your windows and you cant find where its coming from.
Here is how to check your window hinges, if you have a side opening window look in the corners were your hinges are, make sure your window is in closed position to carry out this check:
Look in the corners and compare the gap from one hinge corner to the other one, if you have faulty hinges you will have a gap in a corner that is bigger than the other corner, then put your hand in the corner and feel for the draught.
The corner that has a big gap and a draught is the hinge that has worn causing the draught.
We can replace your faulty hinges, this is a two man operation for safety reasons.
We can aslo adjust the locking points on your windows to stop draughts.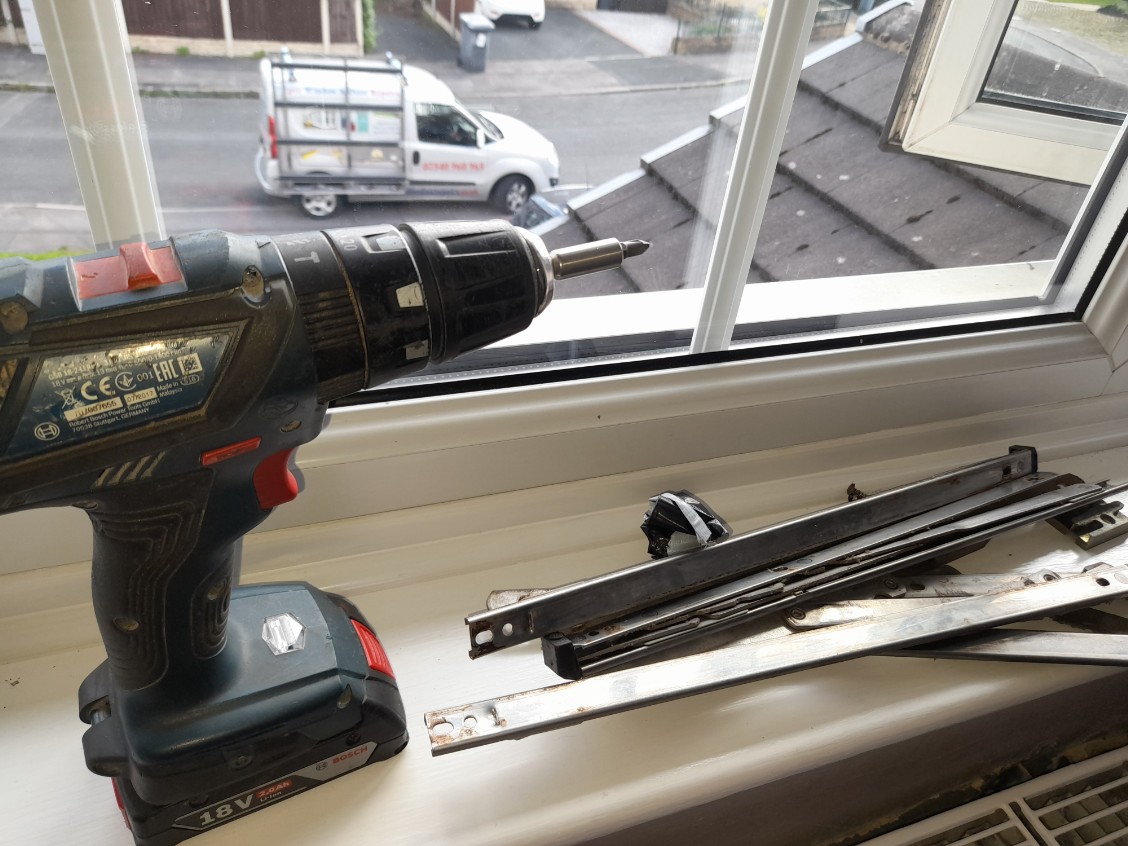 Replacement seals for draughty doors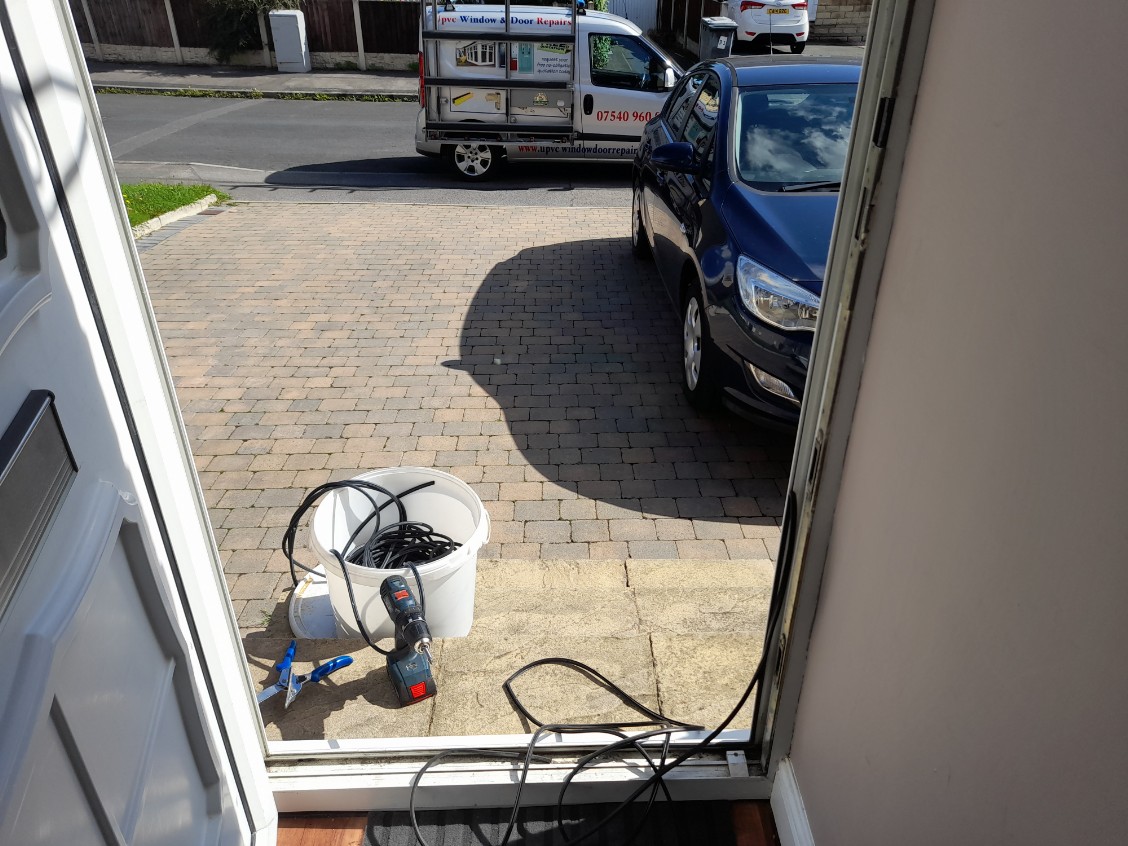 Broken window handle replacement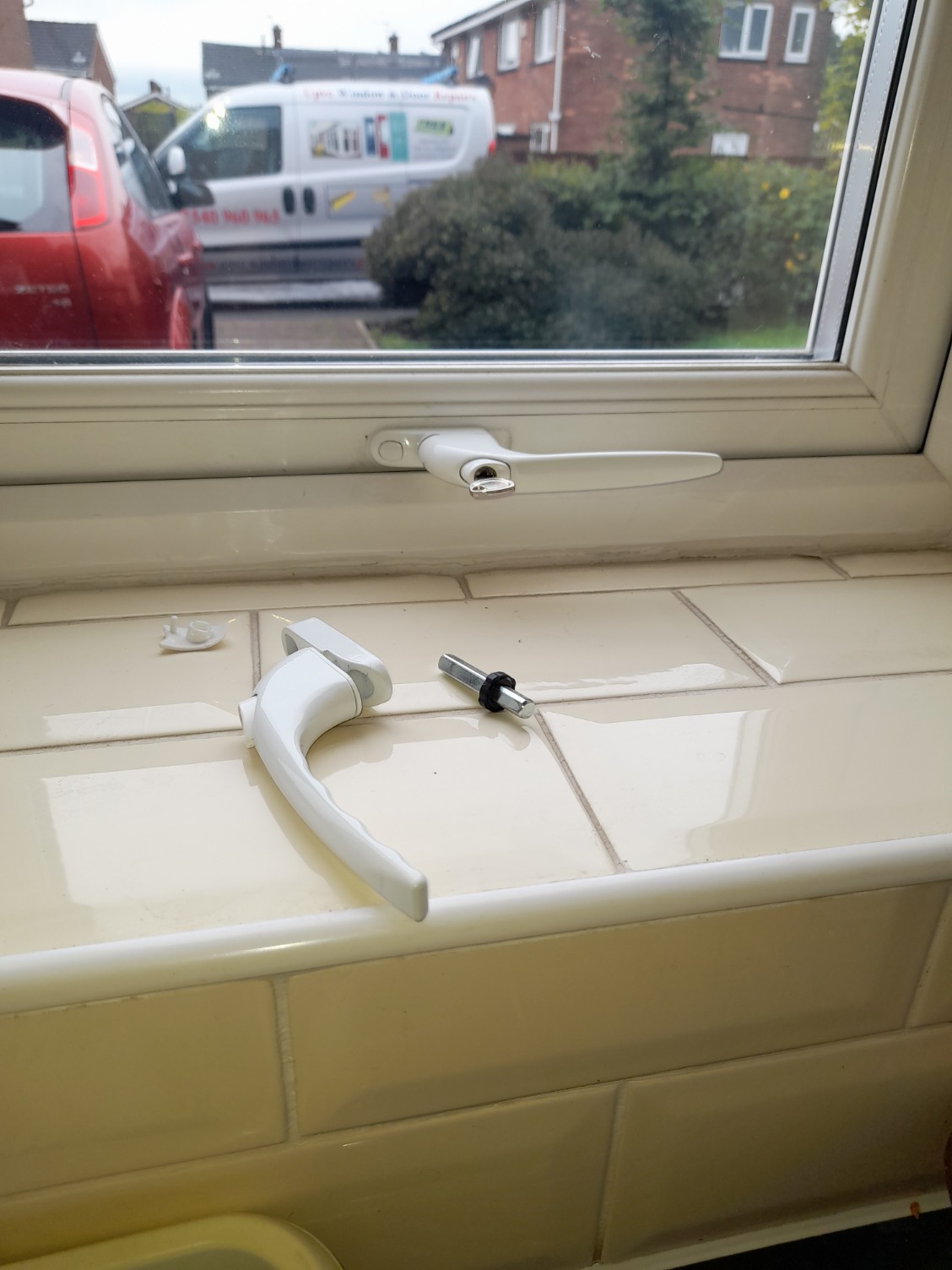 High security lock upgrade with replacement handles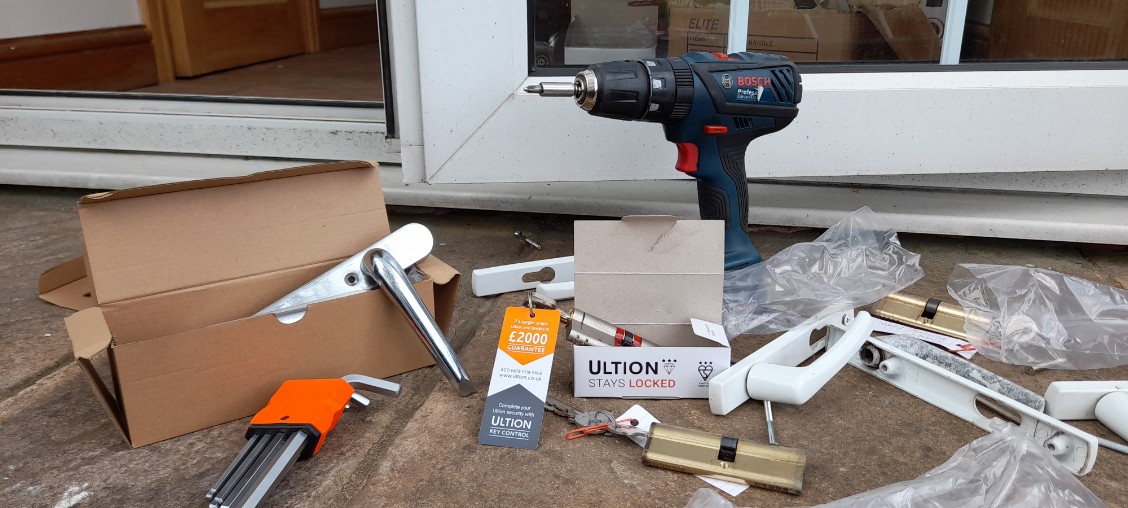 Replacement glazing in progress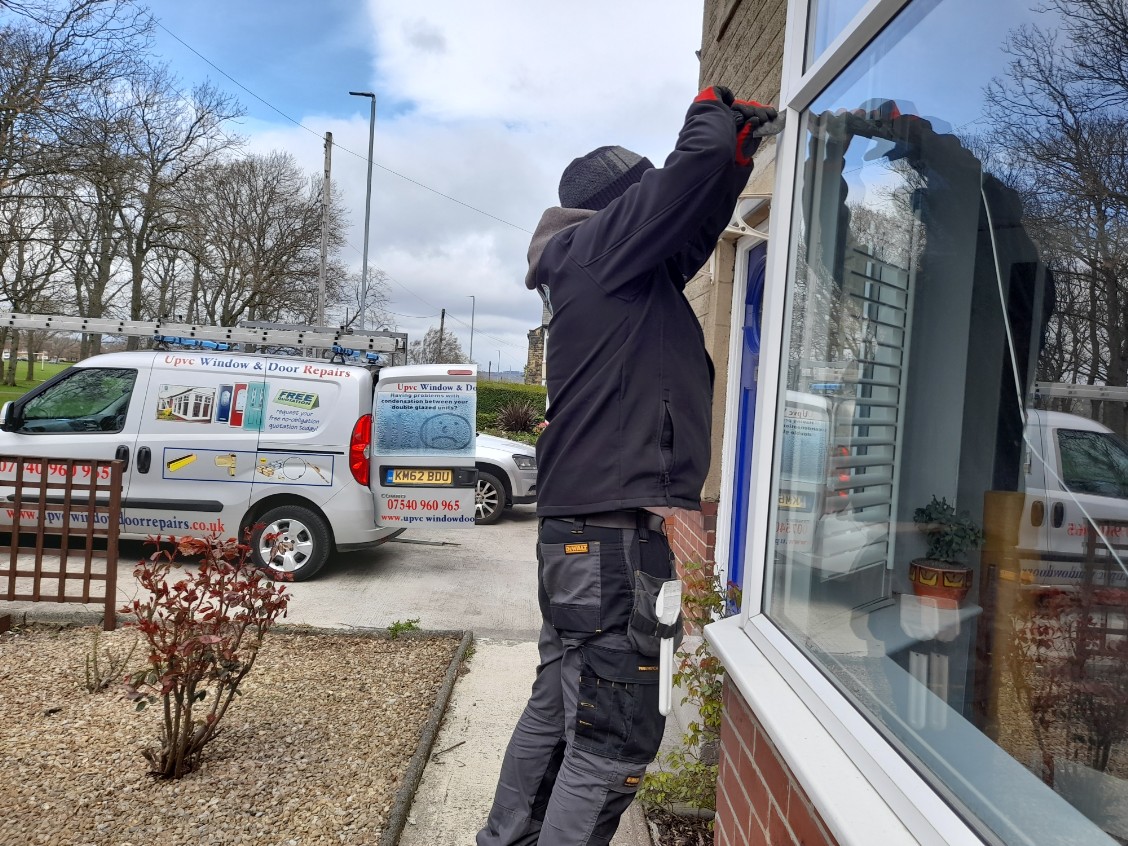 Same day glazing available
Emergency hinge replacement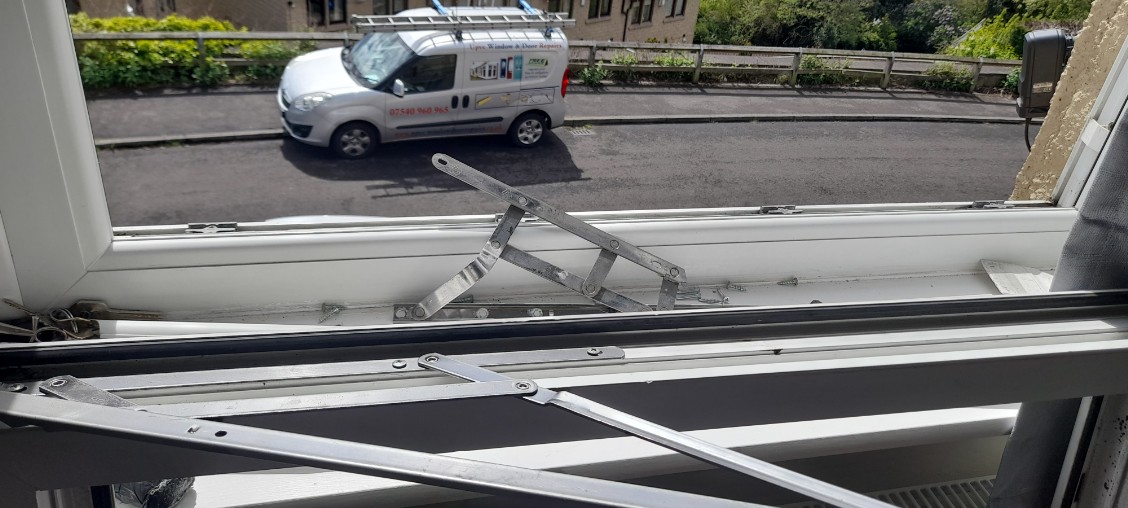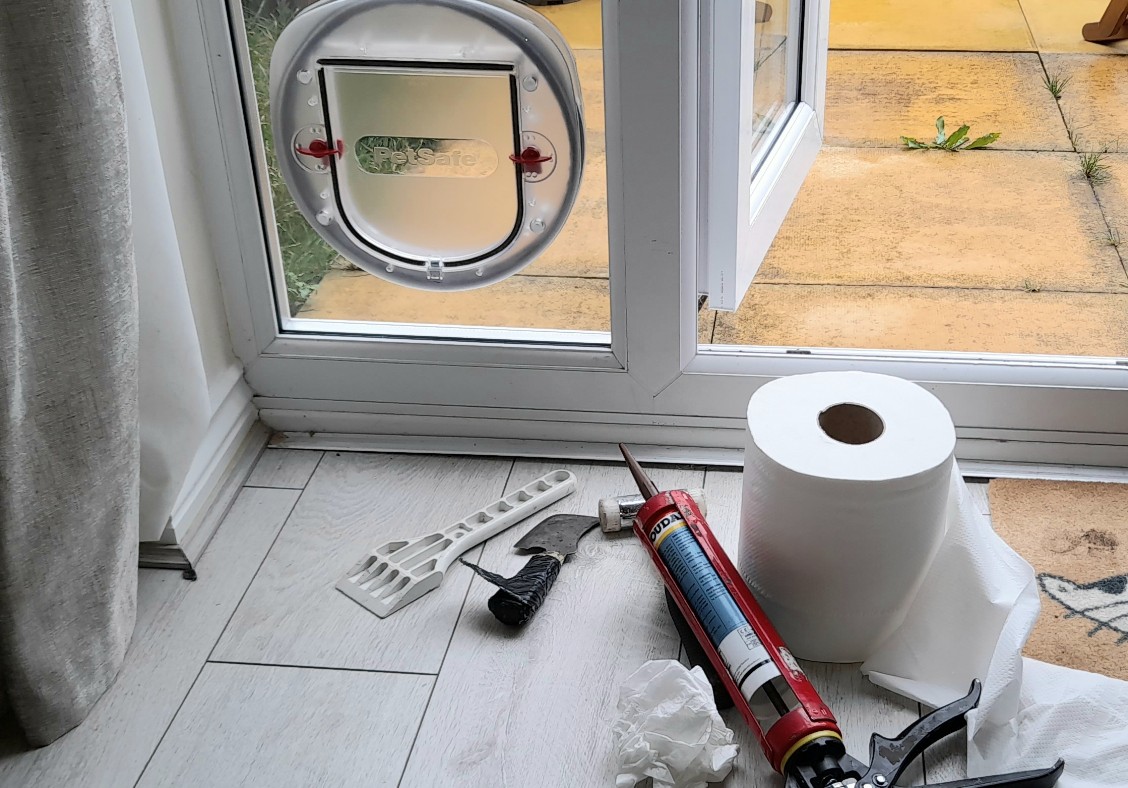 Rated 5 stars on
G
o
o
g
l
e
/
272
Reviews
Brilliant service from the quick quote to the finished job. Had one window replaced and hinges repaired on another. Both jobs done to a very high standard. Derek is professional, knowledgeable and friendly. The work was undertaken without any fuss or mess and I would recommend to anyone wanting repairs or replacement windows.
Derek is amazing. A team of three could not repair my door but Derek did!
I contacted him at 9.20 pm last night and, today he was here and now my door is perfect , in fact better than the day it was originally fitted. He did not leave until it was perfect. Many thanks Derek, I am a very happy woman as I thought it meant a new door
Derek did a fantastic job replacing a glass panel in our internal bi-folding doors. He was very meticulous, thorough and tidy. I would have no hesitation in using his services again and would fully recommend him.
Fantastic bloke. Came the next working day to fix my broken front door. (Pretty sure he would've come straight away had we needed him to!) Done and dusted for a good price! Will definitely be using you again if we need to! Thanks so much!
Excellent job completed by Derek. Highly recommend!! Ive had a complete new door; frame and threshold fitted to perfection. Derek is professional, efficient and tidy and very polite and helpful throughout. Fantastic service, thank you so much!
We cover most areas, Call us today for your free quotation.
Batley, Bingley, Brighouse,Castleford, Cleckheaton, Dewsbury, Guiseley, Halifax, Hebden Bridge,Holmfirth, Horsforth, Huddersfield, Morley, West Yorkshire, Ossett, Pontefract, Pudsey, Shipley, Baildon, Bradford, Denholme, Elland, Farsley, Featherstone, Heckmondwike, Hemsworth,Knottingley, Leeds, Mirfield,Normanton, Ossett, Rothwell, Silsden, South, Elmsall, South Kirkby, Sowerby Bridge,Todmorden, Yeadon, Wakefield,